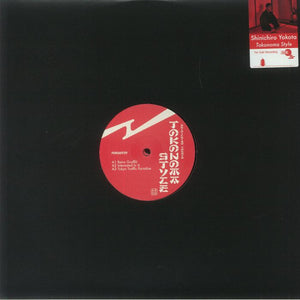 Orginally released in 2021, Shinichiro Yokota's album 'Tokonoma Style' comes on a 2x12" from Soichi Terada's Far East Recordings.
Over a diverse set of songs, the veteran Tokyo producer makes full use of his collection of vintage synthesizers such as AKAI's sampler S1100, KORG M1 and PROPHET-5 (his trusted machines that hes used since the early 90s). 🎹
Cat: FER06929

Label: Far East Recordings
Format: 2 x 12"